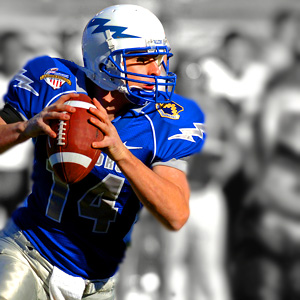 Staying active is one of the most essential factors to staying healthy. It also satisfies our primal need to compete. Lifting weights, running, boxing, basketball, tennis, etc. are just a few of the many ways by which we make it a more fun activity.
Whether you are an athlete, trying to lose weight, or doing it for fun, it is important to perform these activities at peak athletic performance.
Not only does it help you get the most benefit from training, it is helps you stay away from injuries.
However, not a lot of people are aware that their sleep habits may be keeping them from peak performance, putting them at a higher chance of injury and possibly losing the progress they have worked so hard to achieve.
Related: Women In Bed Longer Than Men But Sleep Less
Influence on Athletic Performance of Elite Athletes
A study conducted by Stanford Sleep Disorders Clinic and Research Laboratory observed the effects of extended sleep on 11 collegiate basketball players.
The elite athletes experienced 5 to 7 weeks of sleep extension with a minimum of 10 hours of nocturnal sleep per night. Several avenues of performance measurements were recorded including sprint time, shooting accuracy, and reaction time.
The results showed athletic performance improved significantly following several weeks of nocturnal sleep extension.
Sprinting improved from an average of 16.2 seconds to 15.5 seconds. Shooting accuracy improved with free-throw accuracy going up by 9 percent and 3-point field goal going up by 9.2 percent. The athletes also displayed faster reaction times after sleep extension.
Daytime sleeplessness, mood and resilience from fatigue also showed marked improvements.
Related: Relaxation Shields You From Infectious Diseases
Include Sleep Extension in Your Training Regime
One of the main problems with people engaging in any kind of training, whether for sports, muscle gain, weight loss or for health reasons, is they do not see the entire picture.
They think the things that happen at the gym are the only training that matters.
The truth is the opposite. The training that happens at home such as proper diet, stress management and extended sleep are the most important aspects because they ensure training at the gym is performed at the peak performance thus gaining the most physical benefits.
Complete intake of nutrients, warming up and quality sleep ensure you keep those improvements you have worked so hard to achieve by fortifying your tendons, ligaments, muscles and bones at maximum flexibility and maximum strength while maintaining razor sharp focus so you are shielded from injuries.
Conclusion
Do not make the mistake of taking for granted these other essential aspect of training. So the next time you go to bed, realize that an extended high quality sleep will help you achieve peak athletic performance which will bring you closer to your goal.
Don't forget to share this article on facebook, twitter, google plus, or the social media of choice. It can bring your friends and loved ones closer to being healthy and help them stay away from injury. You can follow me at twitter for some personal tweets.

WORKS CITED:
1. Mah, C. D., Mah, K. E., Kezirian, E. J., & Dement, W. C. (2011). The effects of sleep extension on the athletic performance of collegiate basketball players. Sleep, 34(7), 943.
Please consider sharing this post on the social media platform of your choice. It lets us know we are creating content you are interested in. You can choose facebook, twitter, google plus, pinterest, tumblr or stumbleupon in the
Spread the Yawn
section below. Follow me @
MrCloud101
if you have any questions or just want to see some interesting positive tweets. Consider
subscribing
for instant post updates whenever a new post is released. I hope you enjoy your visit at Yawncentral.