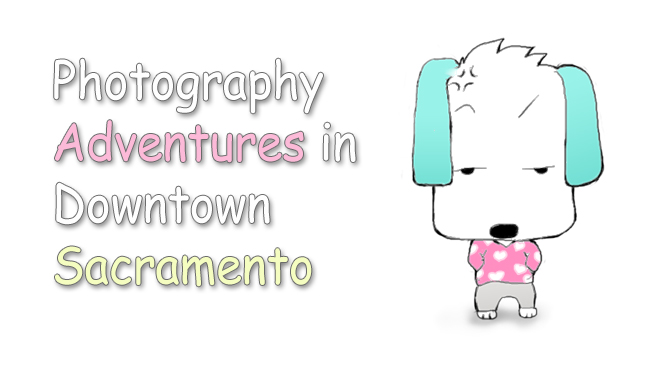 Welcome to the my 3rd photography adventure. If you haven't seen my other sessions you can check out the previous one here. This time I went to downtown Sacramento and took a relaxing stroll while taking some pictures. I was surprised to see the types of people AND animals that hang around downtown. Stick around to see my 4 favorite photos of this session.

Related: 10 Greatest Love Quotes of All Time By Dudes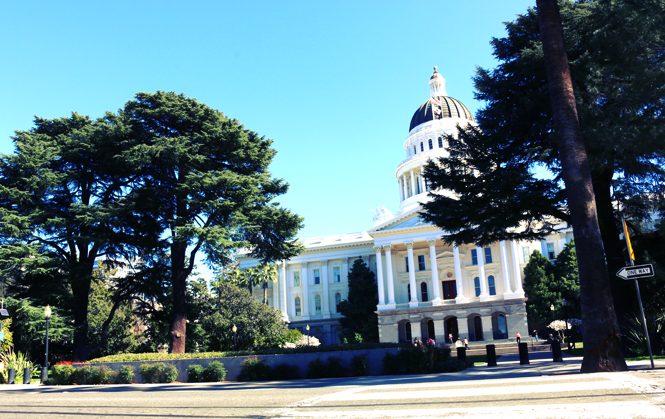 Downtown Sacramento – For those of you who do not know, Sacramento is the capital of California. The picture above is the capitol building. It is where Former Governor and famous celebrity Arnold Schwarzenegger used to hold his office. Sacramento is also the setting of the famous TV show "The Mentalist."
I decided to take some pictures of the go-to places in downtown and near downtown mostly because I don't go there often. And if you know me, I like doing these "photography adventures" because I feel like I'm discovering some cool and new interesting places.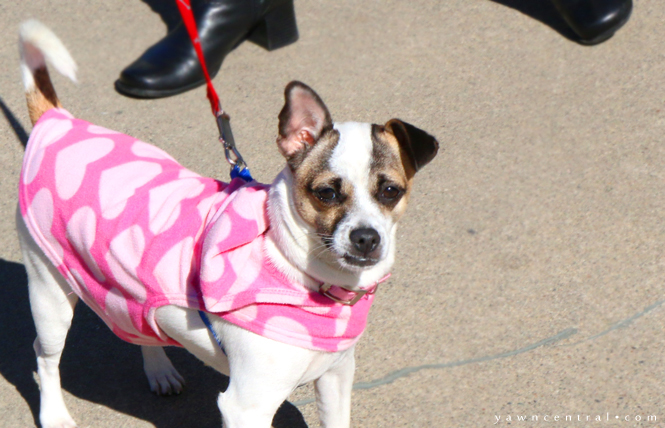 She made me wear this – I can't help but burst out laughing whenever I see this photo. I was there are the front steps of the capitol taking relaxing pictures and here comes this dog with a pink sweater. It is cute, no doubt, but look at this dog's face. It's like he is literally telling me "she made me wear this."
And if you look at the tension in his face, as if he hates everything it only makes it even funnier. I'd be pissed too if I had to wear a pink sweater. But then again I'm no dog whisperer, so I might be 100 percent incorrect (most likely).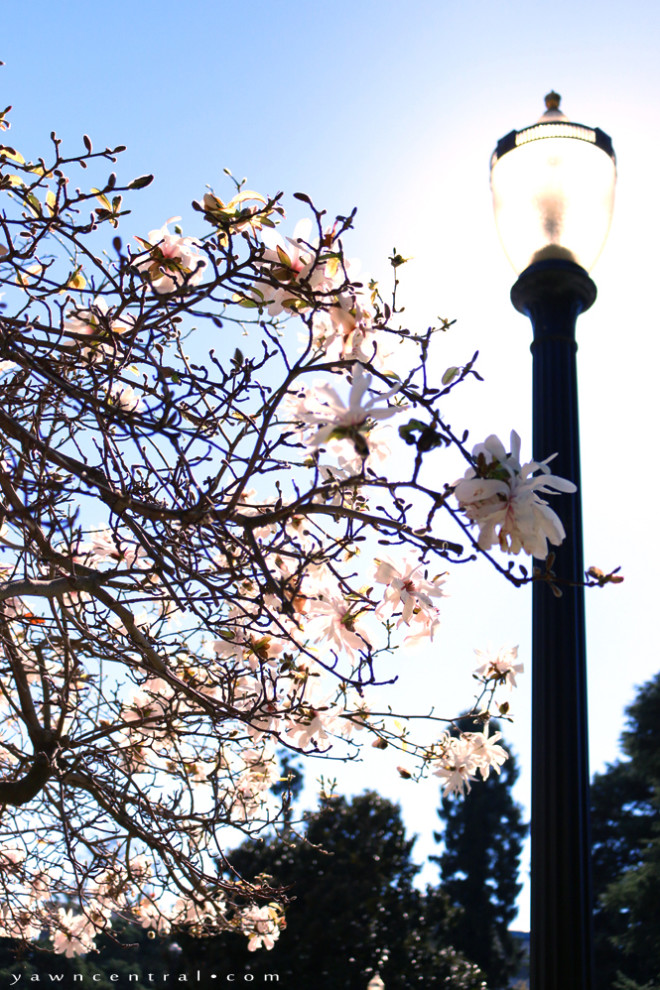 Oh hey sunlamp – After I took a picture of the dog the lady started looking at me. I think she didn't like me taking a picture of her dog. So she started staring at me and I was like a dear caught in the headlights – I couldn't look away.
So this picture is basically me pretending to take a picture of something to escape that awkward impromptu stare-off. Fortunately it actually turned out great, so here you go have a sunlamp. I call it sunlamp because the perspective of this picture makes it look like the light of the sun is coming from the streetlight. I could call it sunstreetlight, but I think sunlamp is catchier.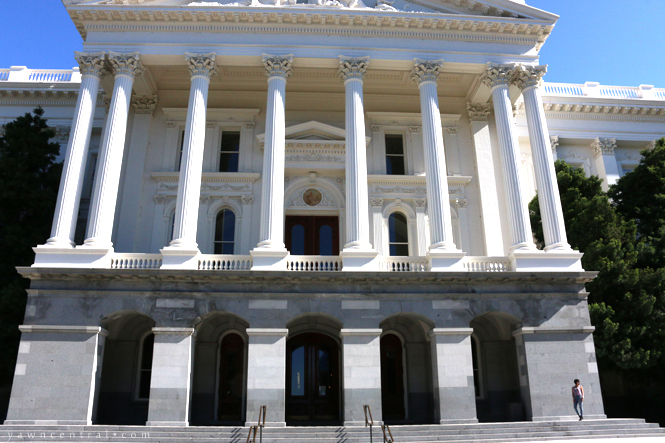 Actual Photographers – One thing I certainly did not expect to see are other photographers. During the past photography adventures I was so used to being the only photographer on the field. I was surprised to see other people doing the same thing. And I was like "Oh hey look at that actual photographers who are probably a million times better than me." I think there was even a guy making a rap music video. The photographer's assistant was even rockin' with the reflector so the rapper's golden teeth would have some extra glisten to them.
It was kinda fun spying on pro photographers, however. The lady to the bottom right of this photo is a model and there is a pro-tog taking her pics with a sweet telephoto lens in the crouch position. So I crouched as well and took this photo hoping his professional stance will rub off on me. Well, it didn't really work, but I'll keep crouching because I want to keep my knees healthy – partial squats are for "noobs."

FAVORITE PHOTO 1
---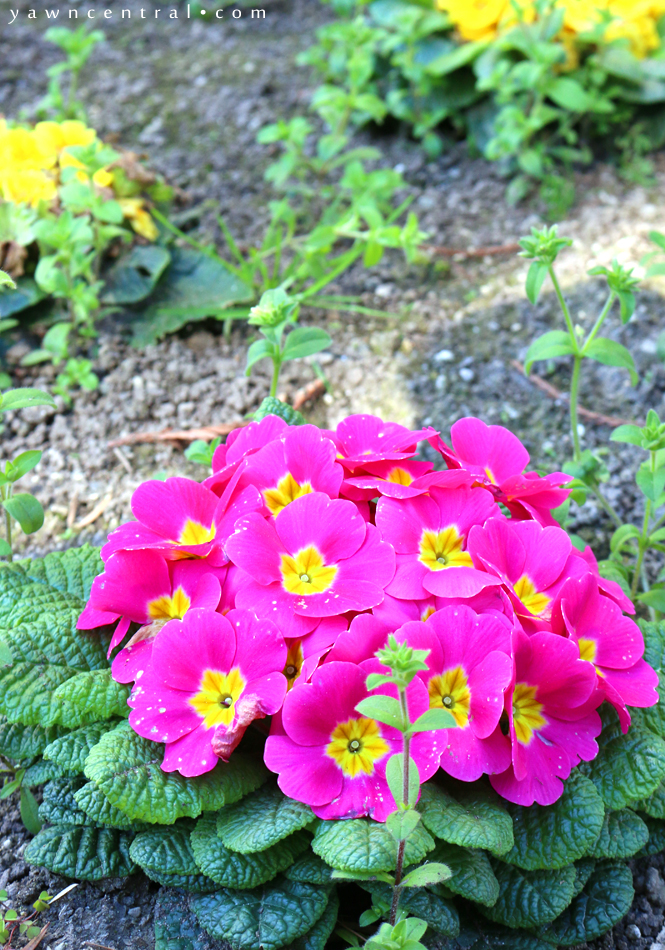 Golden Pink Flowers
– After taking some photos at the capitol facade, I decided to look for some interesting photo subjects along the sides. There I found a garden with these cute little flowers, so I decided to take some macro shots. The results turned out great and you can see how crisp the photo looks. I attribute that to the fact that I set the camera down which minimized the blur when my hand moves. Also a really good tip to minimize blurriness is by setting the camera to a timer of two seconds so that the shot is not messed up by the movement caused when you press the shutter button.
Also I would like to note that I tried using the Fibonacci Ratio aka "The Golden Ratio" for this photo which is somewhat a more advanced version of the Rule of Thirds. Not sure if it I did it correctly. If there are any experts here, I would like to hear your feedback in the comment section. Any random tips would be greatly appreciated as well.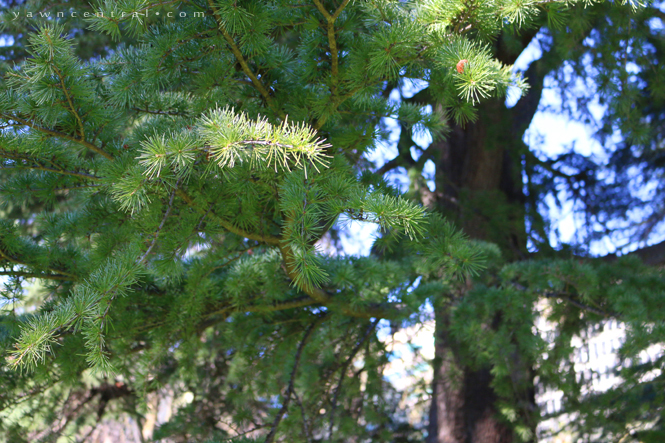 Supa fresh – I took this photo as I was about to head somewhere else. I wanted to take pictures inside, but unfortunately the place was closed. I literally took this photo one handed like a boss. The picture turned out better than I expected, so I guess I'm pretty clutch – Not. The next set of photos are the ones I took in Old Sacramento Near the river where I experimented with some awesome reflection shots!
Next Page ►
Some Reflection Fun!